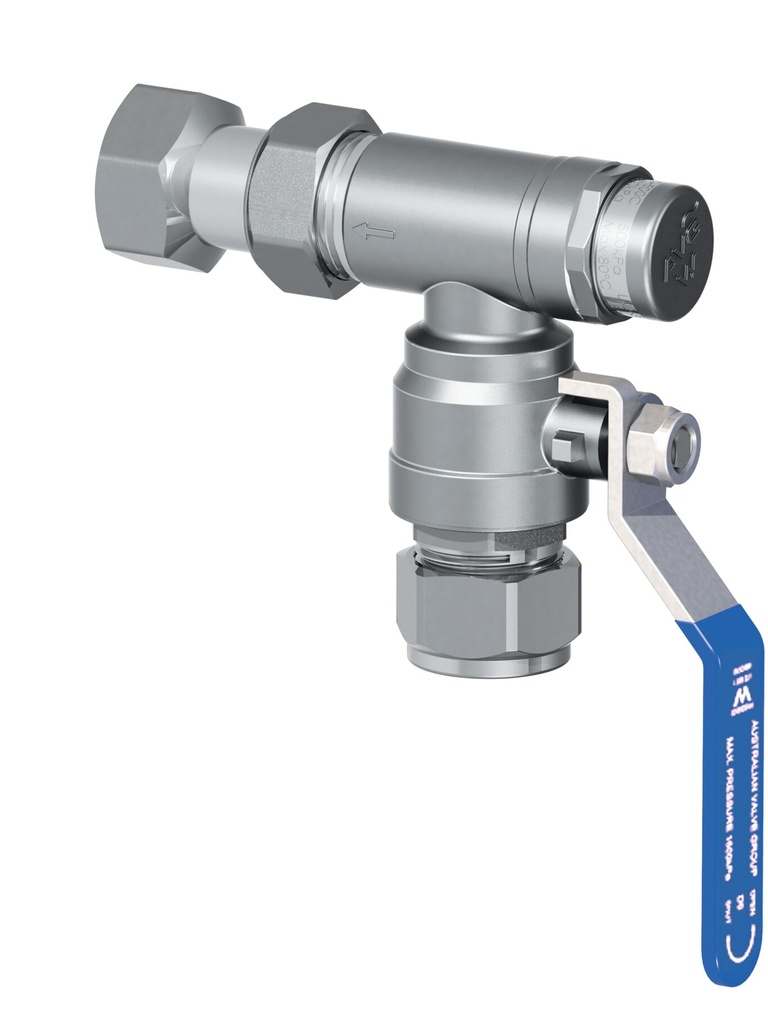 IN STOCK
20mm RA Boundary Pressure Reducing Valve Ball Valve 20mm
---
---
Description
This compact FBV20 is a right-angled combination Pressure Reduction and Isolation Ball Valve by AVG. The valve is designed to be installed at the wall of the building which controls pressure to the house and also allows for convenient water isolation without having to go looking for the water meter tap on the property boundary, especially when an 'emergency' situation needs the water off immediately.

Features
 Controls water pressure to the property to a maximum 500kPa

​

 

Superior flow capacity, 170 litres/min as per AS1357.2
 

Innovative universal loose nut adaptor.

 

Includes Patented PRV design

 

Convenient wall location

 

Less potential leak points.

 

Quick & easy to install

 

Stainless Steel Seat