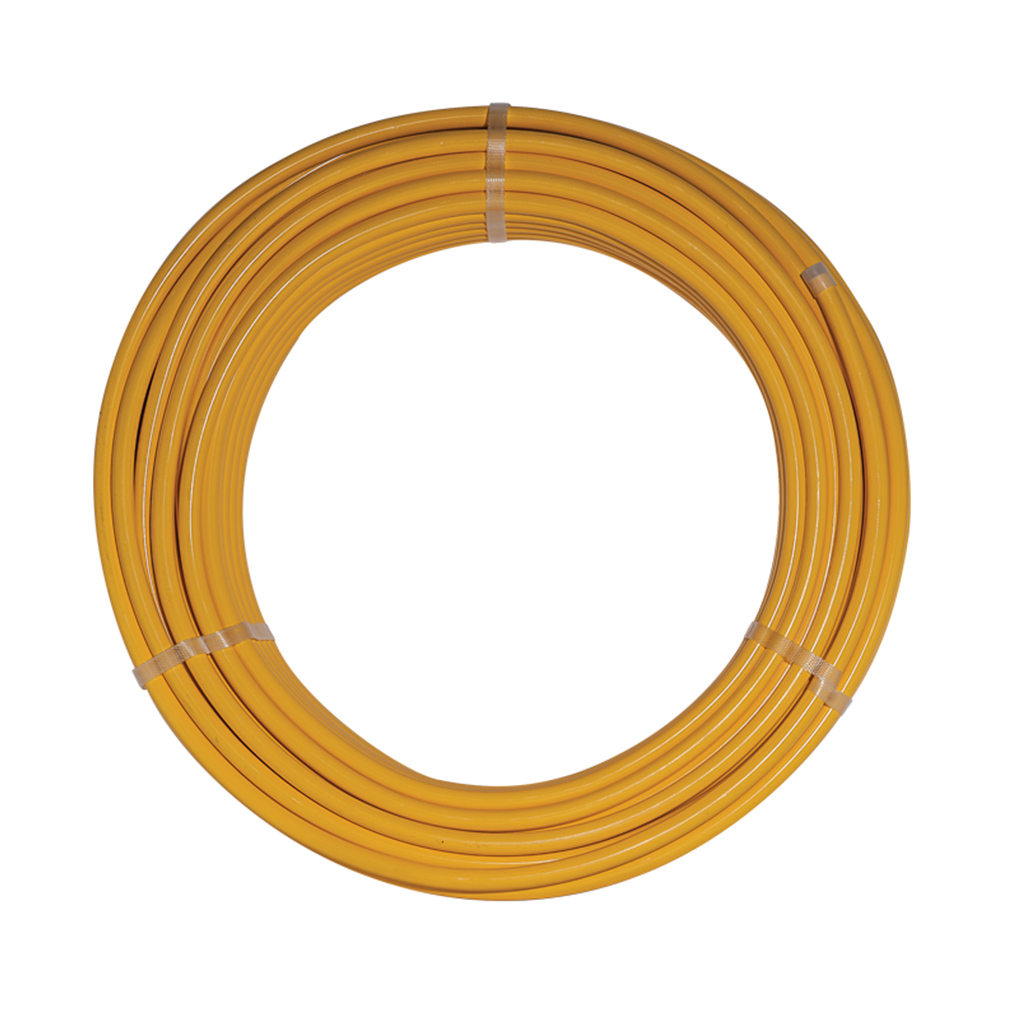 IN STOCK
16mm Gas Pex Crimp Multi Layered Pipe Coil - 50m
---
---
Description
The Couta™ GasPex Multi Layered Pipe is a one-step extruded macro composite pipe system consisting of five layers suitable for residential and commercial gas applications. The inner layer is made of cross-linked polyethylene (PEX), overlapped welded by an aluminium layer, then covered by the outside cross-linked polyethylene PEX layer. The product has been independently tested to demonstrate that it meets the requirements of AS 4176 Polyethylene/aluminium and cross-linked polyethylene/aluminium macro composite pipe systems for pressure applications and is fully compliant to AS4176.8 :2010 , Watermark approved and carries a 25-year lifetime warranty.

Features
 Light Weight, Bendable – no welding required

​

 

-40°C to +80°C Service Temperature Rated
 

Watermark Certified and Evaluated to AS4176.8-2010
Design Life

50 Year
Certifications

Fully Watermark Tested and Approved to AS4176.8 :2010.
Max Pressure

70Kpa as per AS5601
Thermal Conductivity

0.45 W/m.k