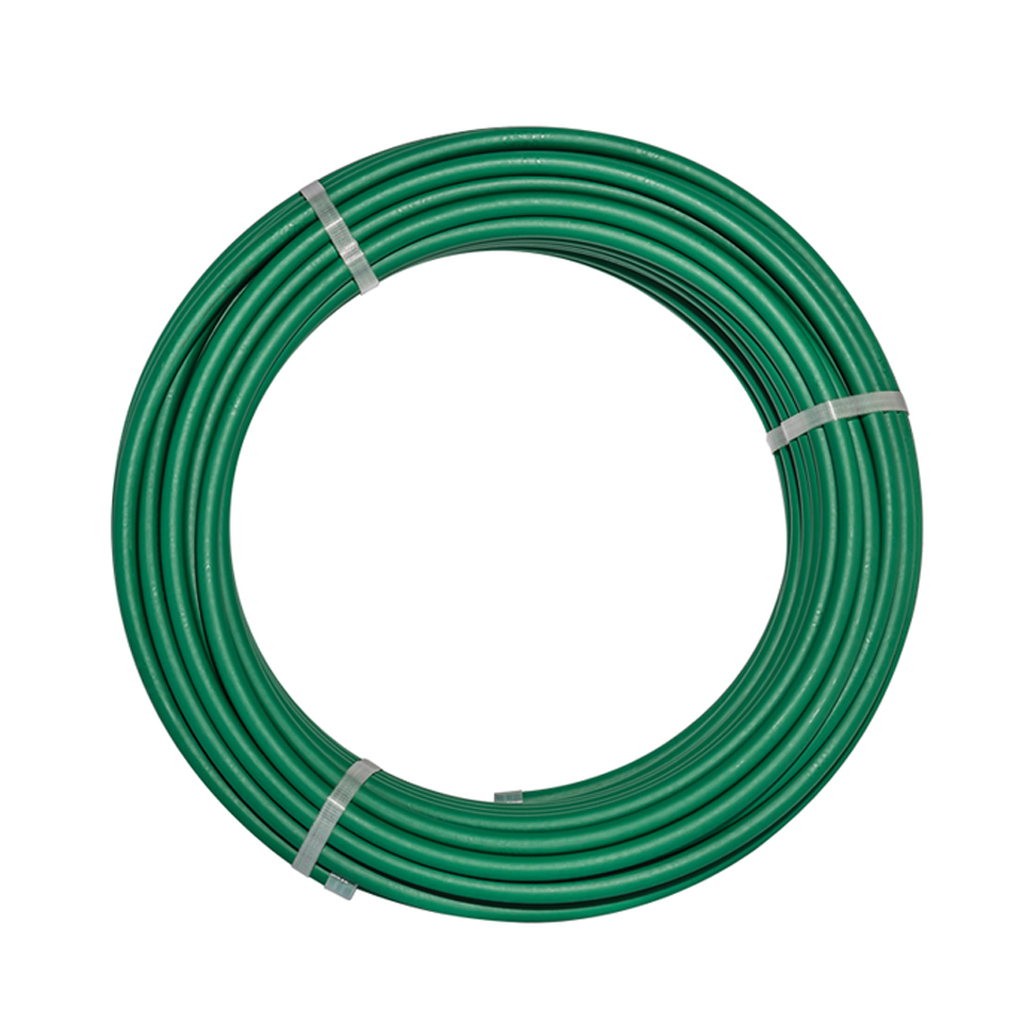 IN STOCK
Rainwater Pex-B Crimp Pipe Coil (Green) x 50m (16mm)
---
---
Description
The Couta™ Single Layer Water Pex-b Pipe is a pipe system is suitable for potable, hot and cold, recycled, rain and general purpose water applications. The pipe is fully compliant to AS2492, Watermark approved and carries a 25-year lifetime warranty.

Features
 Application Hot & Cold Water Supply

​

 

-40C to +90C Service Temperature Rated
 

Watermark Certified and Evaluated to AS2492-2007

Design Life

50 Year
Certifications

Fully Watermark Tested and Approved to AS2492.
Service Temperature

-40C to +90C
SDR

16mm SDR9, 20-32mm SDR11
Testing

Independently tested by SKZ Germany to withstand working pressures exceeding 1.0 MPa at 60 °C