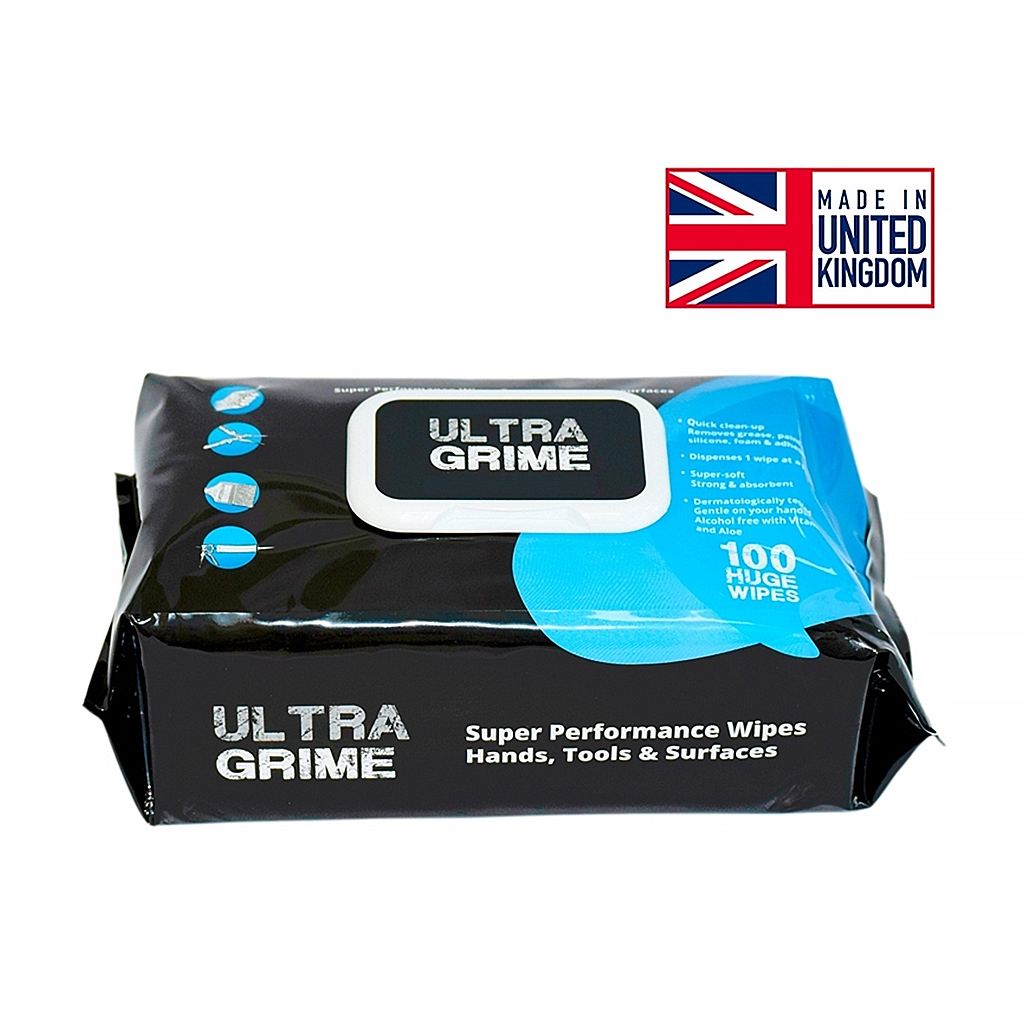 IN STOCK
Ultragrime Industrial Wipes (Supersize) - 100 Pack
---
---
Description
The Ultragrime Industrial Supersize Wipes Have A Special Formula Designed To Handle Any And All Messes With 3-In-1 Action For Efficient Cleaning. With The Antibacterial Agents Within These Wipes They Lift, Clean And Protect.  Not Only Are These Wipes An Efficient Cleaning Tool But They Also Retain A Large Absorbency Capacity With A cloth Like Feel And Form That Won't Rip Or Deteriorate During Use. Additionally These Wipes Stay Wetter And Useable For Longer Than Any Other Wipe So That You Can Go From One Mess To The Next With Ease.
Features
 100 XXL Cloth Wipes (38CM X 25CM)
​

 Stays Wet And Useable For Over An Hour And Do Not Dry Out When Lid Is Left Open For Days.

​

​

​
 3-In-1 Action For Efficient Cleaning - Lifts, Cleans, Protects.
 Removes Grease, Paint, Silicone, Uncured PU Foam And Adhesives.
 Dispenses 1 Wipe At A Time.
 Safe For All Surfaces And Dermatologically Tested, Safe On Skin.
 Alcohol Free With Vitamin E And Aloe Extract Formula.
 Large Absorbency Capacity.
 Contains Antibacterial Agents.