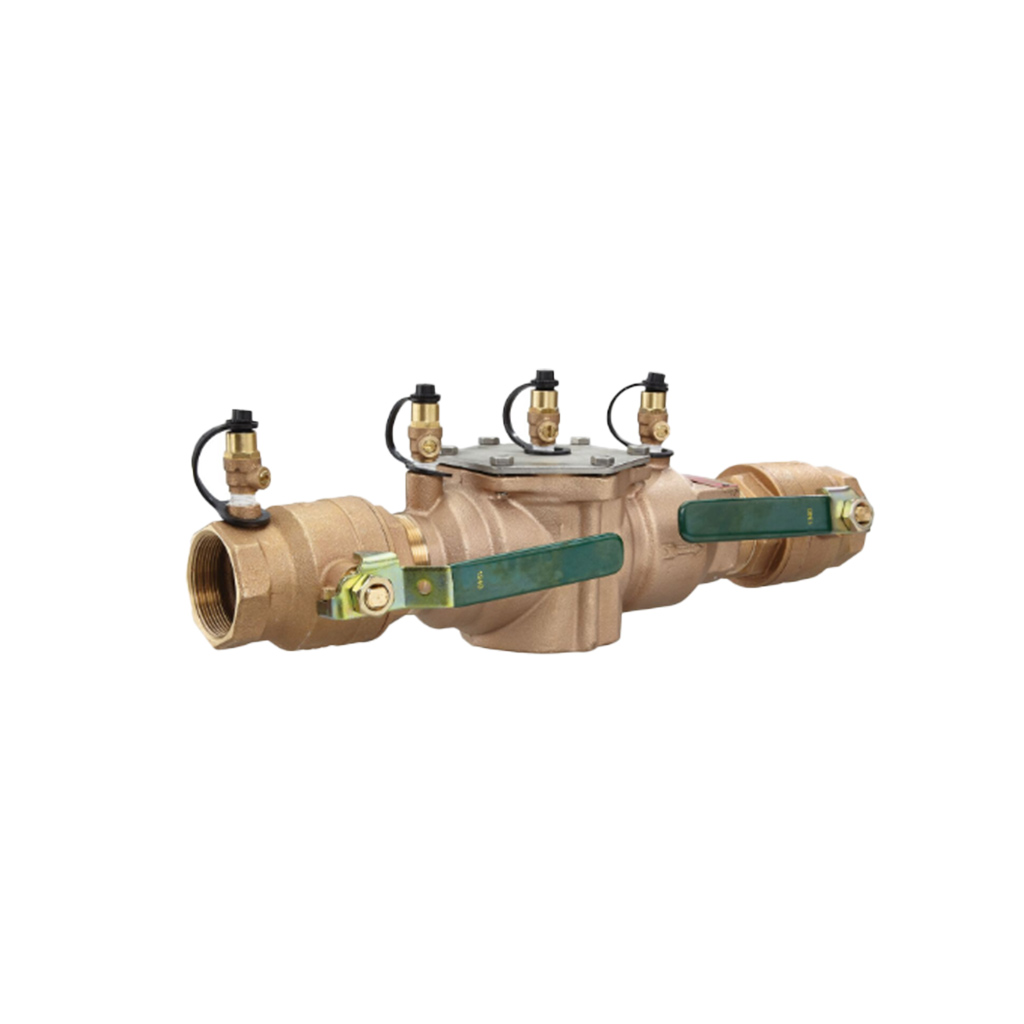 IN STOCK
WATTS Testable Double Check Valve (DCV) c/w Ball Valves and Y-Strainer (20mm)
---
---
Description
The WATTS Testable Double Check Valve (DCV) with Ball Valves and Y-Strainer is a specialized plumbing device designed to provide backflow prevention and allow for easy testing and maintenance. It is used to protect potable water systems from the risk of contamination due to backflow.
The DCV assembly consists of two independent check valves that create a barrier against backflow. These check valves are designed to allow water to flow in one direction only, preventing the reverse flow of non-potable water or other substances into the clean water supply. The DCV assembly includes resilient-seated gate valves, also known as ball valves, which are used for controlling the water flow and isolating the assembly for testing or maintenance purposes.
The Y-strainer, incorporated into the assembly, acts as a filter to remove debris and particles from the water flow. It typically features a Y-shaped body and a straining element, such as a mesh screen or perforated plate, which captures impurities and prevents them from entering the system.
One of the key features of the WATTS Testable DCV assembly is its testability. It is designed to allow for easy and accurate testing of the backflow prevention capabilities without requiring disassembly. Test ports are included in the assembly to connect test equipment and assess the proper functioning of the check valves.
The addition of ball valves provides convenient isolation and control of the water flow during testing, maintenance, or emergency situations. These valves have a lever or handle that can be rotated 90 degrees to open or close the valve, allowing for quick and precise control.
The WATTS Testable DCV assembly with Ball Valves and Y-Strainer is commonly used in commercial and industrial settings, as well as in irrigation systems, where there is a potential risk of backflow and where periodic testing and maintenance are required to ensure the integrity of the potable water supply.
Features
 Australian Watermark Approved (AZ/NZS 2845.1)

​

 

Rated to 82°C
 

Bronze body for sizes 20mm and 25mm, and Nylon for sizes 32mm to 50mm

 

Kit includes 'Y' Strainer and 2 x isolation ball valves

 

Reinforced nylon housing and silicone seat disc elastomer's

 

Optional 15mm reducing inlet adaptor and seal

 

The first and second checks are accessible for maintenance without removing the device from the line

Working pressure

Rated to 12000Kpa (2400Kpa hydrostatic)
Material

Reinforced nylon main body (FDA approved)
Wide temperature range

0°C to 82°C
Elastomers

Silicone & Buna Nitrile elastomers
Spring Type

300 series stainless steel springs
Tailpiece material

Cast bronze tailpiece ASTM B584
Testing

Type Tested AS/NZS 4020 Lic. 20111
Approval

Australian Watermark (AS/NZS 2845.1) Approved Lic. 1379